Zhuzhou Imp & Exp Enterprise Association appointed AVe for arranging two seminars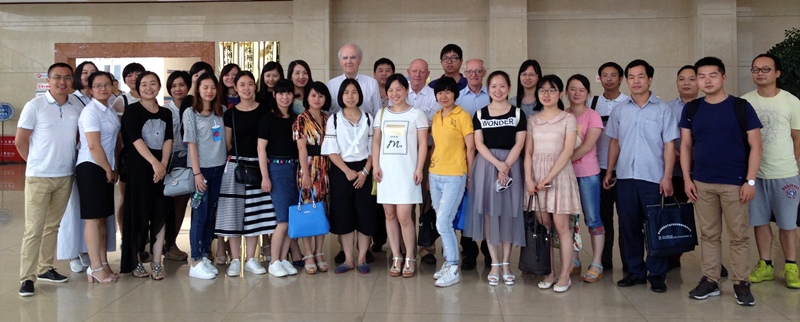 2 one-week "Marketing and International Sales" seminars for Zhuzhou SME's
Zhuzhou is a small city (on a Chinese scale) of 3.8 million inhabitants, a Hunan province sub-prefecture located at two hours by plane, West of Shanghai.
During the first week, some forty participants gathered, coming from 30 SMEs specialized in Tungsten Carbide products.
Zhuzhou region is the world's first producer of Tungsten.
The second week we trained an equivalent number of SMEs from a variety of sectors: industrial ceramic and ceramic art, canned peppers, lightning protection, electric vehicles, etc.
Participants were either SMEs' bosses or sales or export executives.
Nearly 3 out of 4 understood English.
For the remainder, translation was made by Maggie, our contact from the Chinese Association.
During our 2 weeks in Zhuzhou she displayed a remarkable efficiency and demonstrated an outstanding professionalism and kindness.
Jean-Roger Bureau took charge of the marketing component and insisted particularly on differences between Sales and Marketing.
These differences were not always obvious for the audience.
As far as I am concerned I explained the various aspects of International Trade
and stressed out the specific characteristics of players according to their level in distribution channels.
The last day of each week was devoted to small group discussions or one-on-one meetings.
Jean-Pierre Touya joined us to meet the participants of each session and look for new missions for AVe.
These 15 days offered me an opportunity to discover "in-depth" China and I was very impressed by the warm welcome extended to us.
Jacques RAYMOND, AVe Expert